Amna IQBAL, Assistant Professor, Superior University, Lahore, Pakistan
Asma ASLAM, Lecturer, Superior University, Lahore, Pakistan
Farhana RASHEED, Assistant Professor, Superior University, Lahore, Pakistan
Umer MALIK, Assistant Professor, Superior University, Lahore, Pakistan
Abstract: The challenges that face the design and planning of a sustainable built environment include human health, insufficient resources, climate variations, carbon footprint, and urbanization. Given this, regenerative architecture may play a vital role in creating a net positive impact on the environment. The work of landscape architect Ian McHarg, who published the book Design with Nature in 1969, laid the groundwork for regenerative development and design. McHarg invented a method for ecological land use planning that was based on the knowledge of natural systems.
The ultimate goal of regenerative development is to redesign systems with absolute effectiveness that permit the co-evolution of the human species and other species, while the highest goal of sustainable development is to meet today's basic human needs without compromising the ability of future generations to meet theirs.
In this research, the distinctive traits of the architectural style of Kamil Khan Mumtaz in his Har Sukh Mansion, a regenerative architecture, are discussed, focusing on the unique amalgamation of contemporary and traditional architecture. Among Kamil's projects, Har Sukh Mansion is the most successful contemporary example of traditional architecture. This paper explores the beautifully designed external fabric and interior space planning of the building, highlighting its regenerative ancient haveli architectural style.
The principle of sharing is applied artistically by integrating private residential and public institutional areas within the building complex, while maintaining privacy through internal segregation. Two methodologies were employed to assess the mansion's regenerative impact: The first was a critical investigation of the complex's interior and outdoor areas based on the principle of sharing and regeneration; and the second was a qualitative research approach that involved conducting expert interviews based on a set of questions that assess the architecture's impact. This mansion is evaluated to be one of the best examples of sustainably designed buildings based on its massive structure and the use of lime plaster, which minimizes the building's carbon footprint, while regulating the temperature of the interior.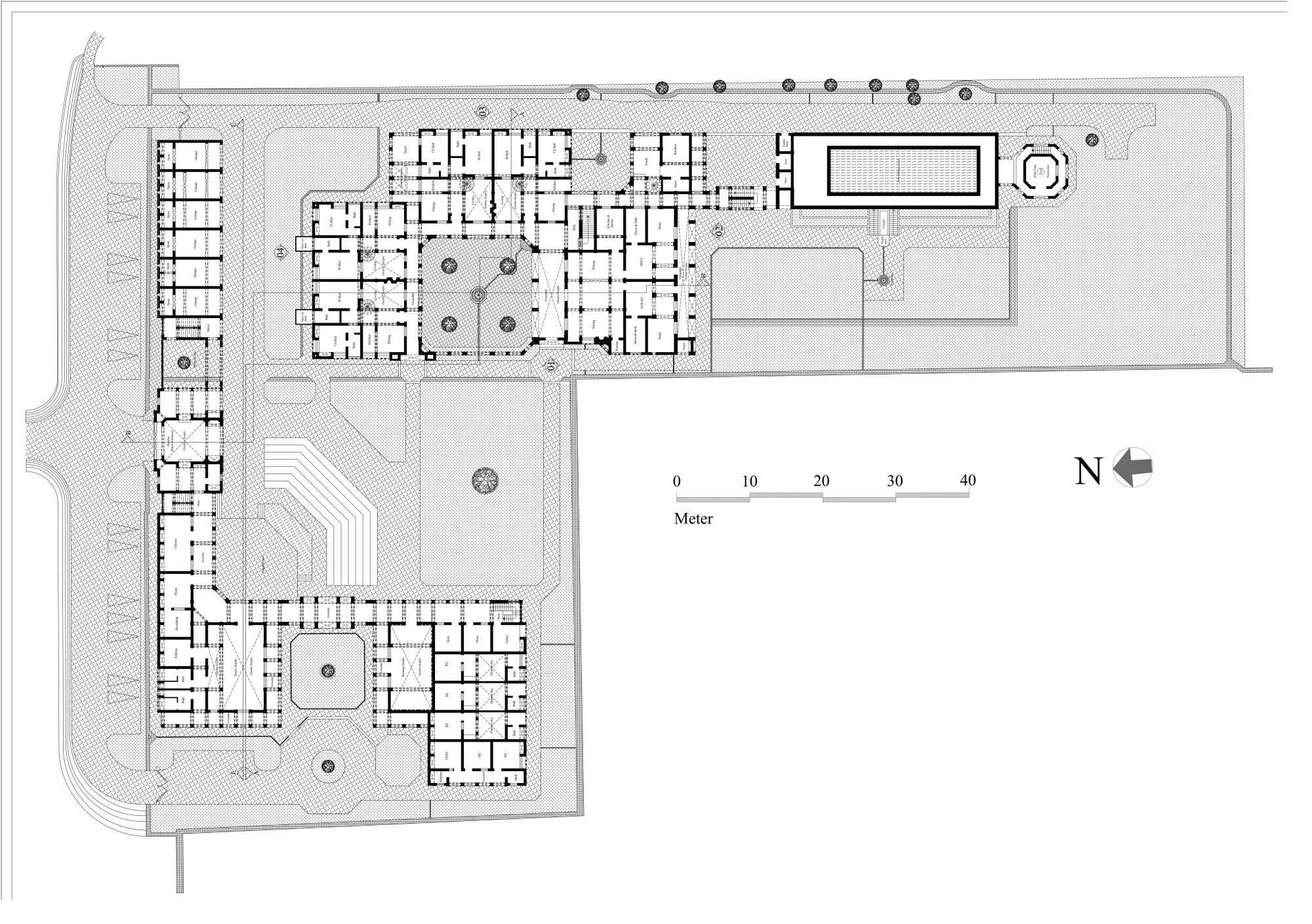 Ground-floor plan, Har Sukh Mansion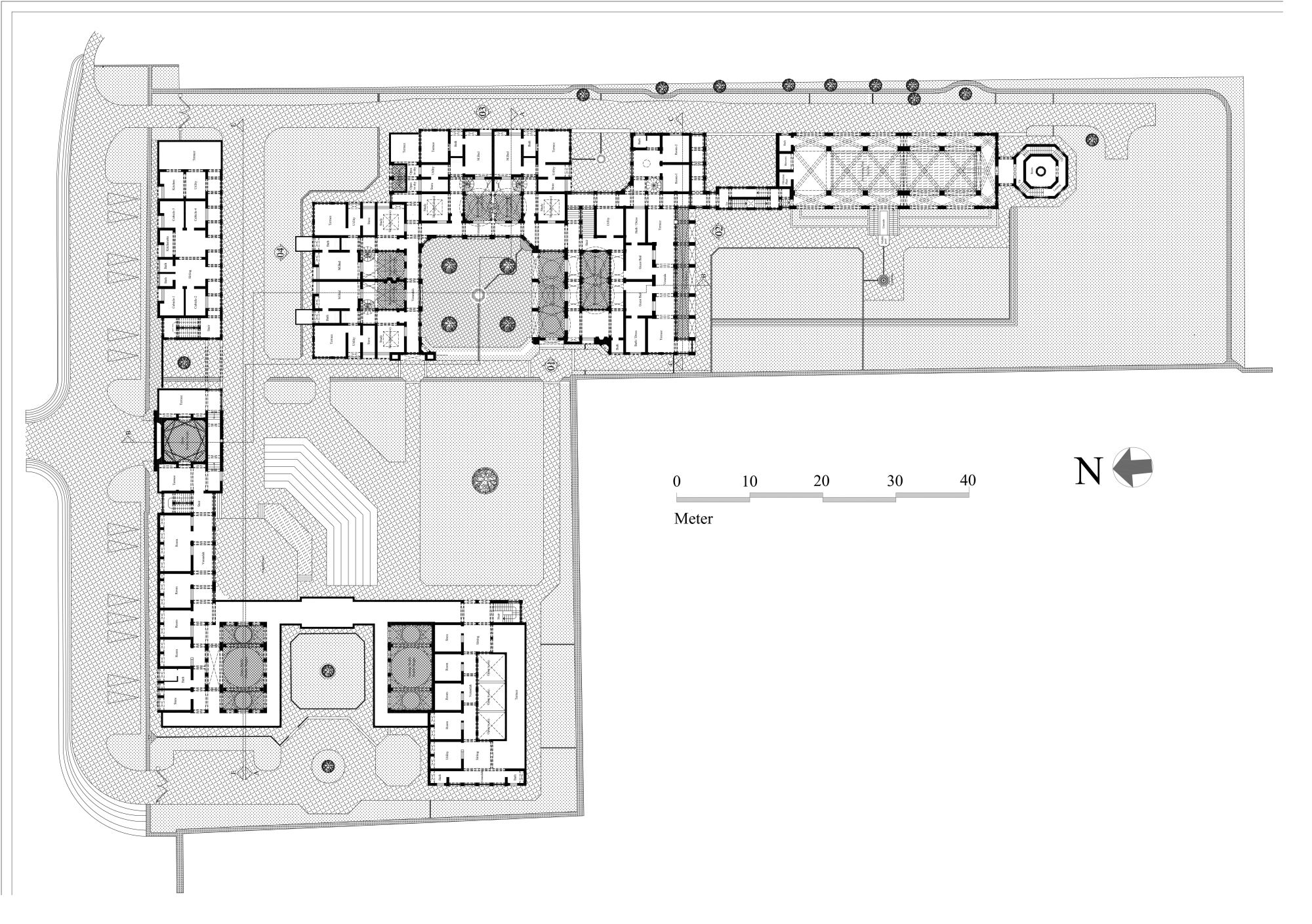 First-floor plan, Har Sukh Mansion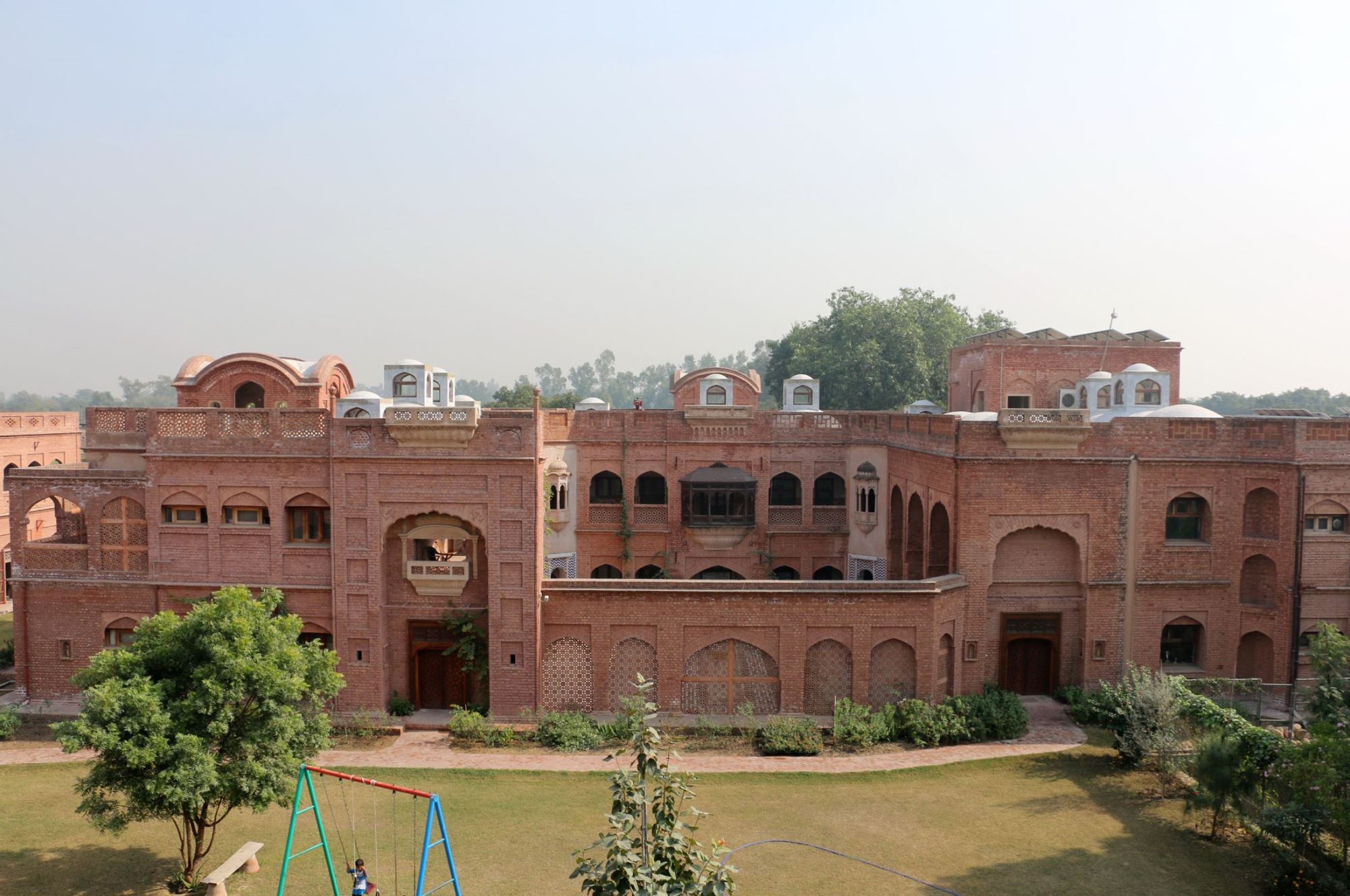 Front elevation of Har Sukh Mansion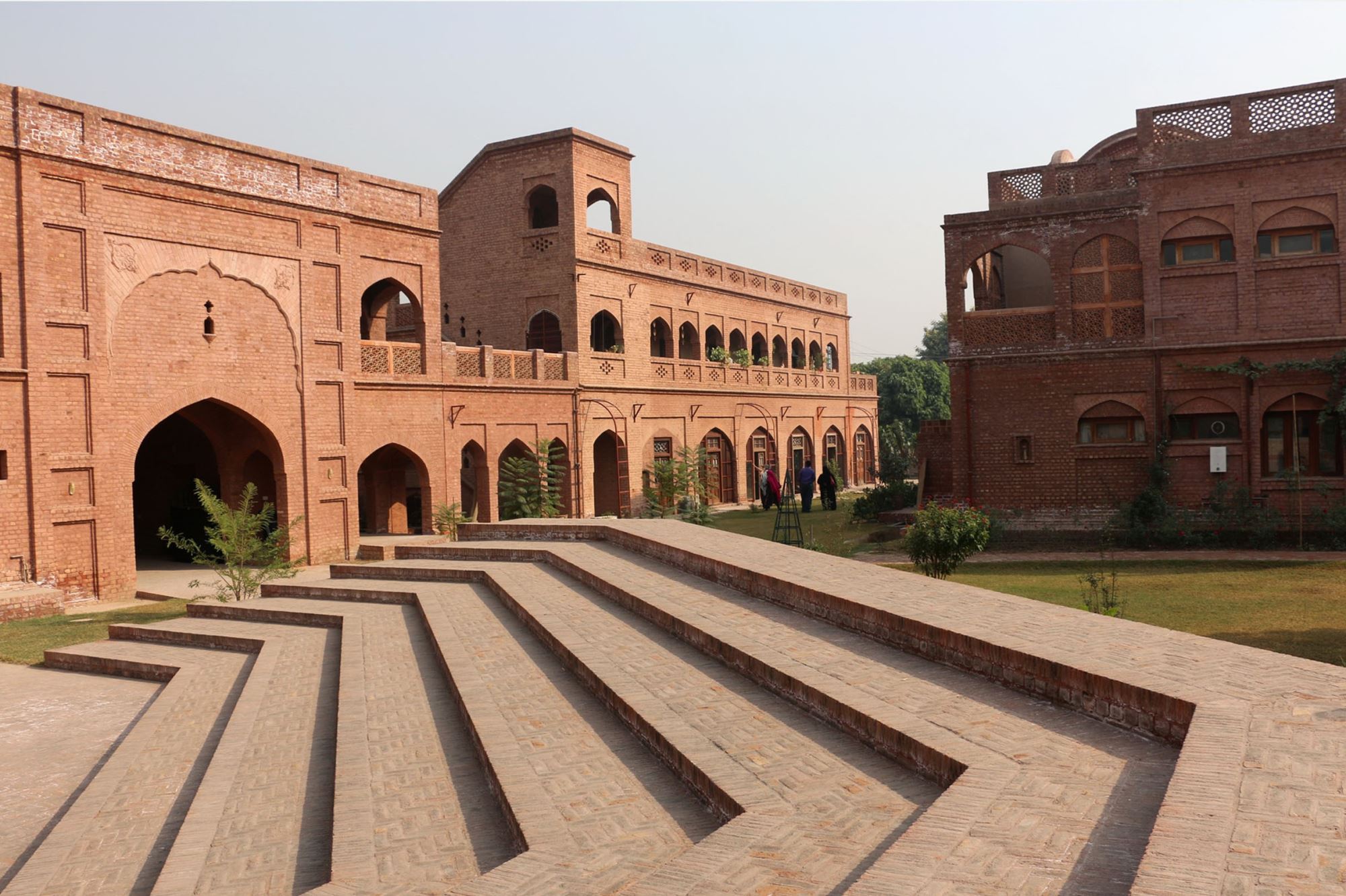 Institutional unit of Har Sukh Mansion

Interior views of Har Sukh Mansion

Geometrical and classical elements of Har Sukh Mansion
Layout of functional zoning—Har Sukh Mansion