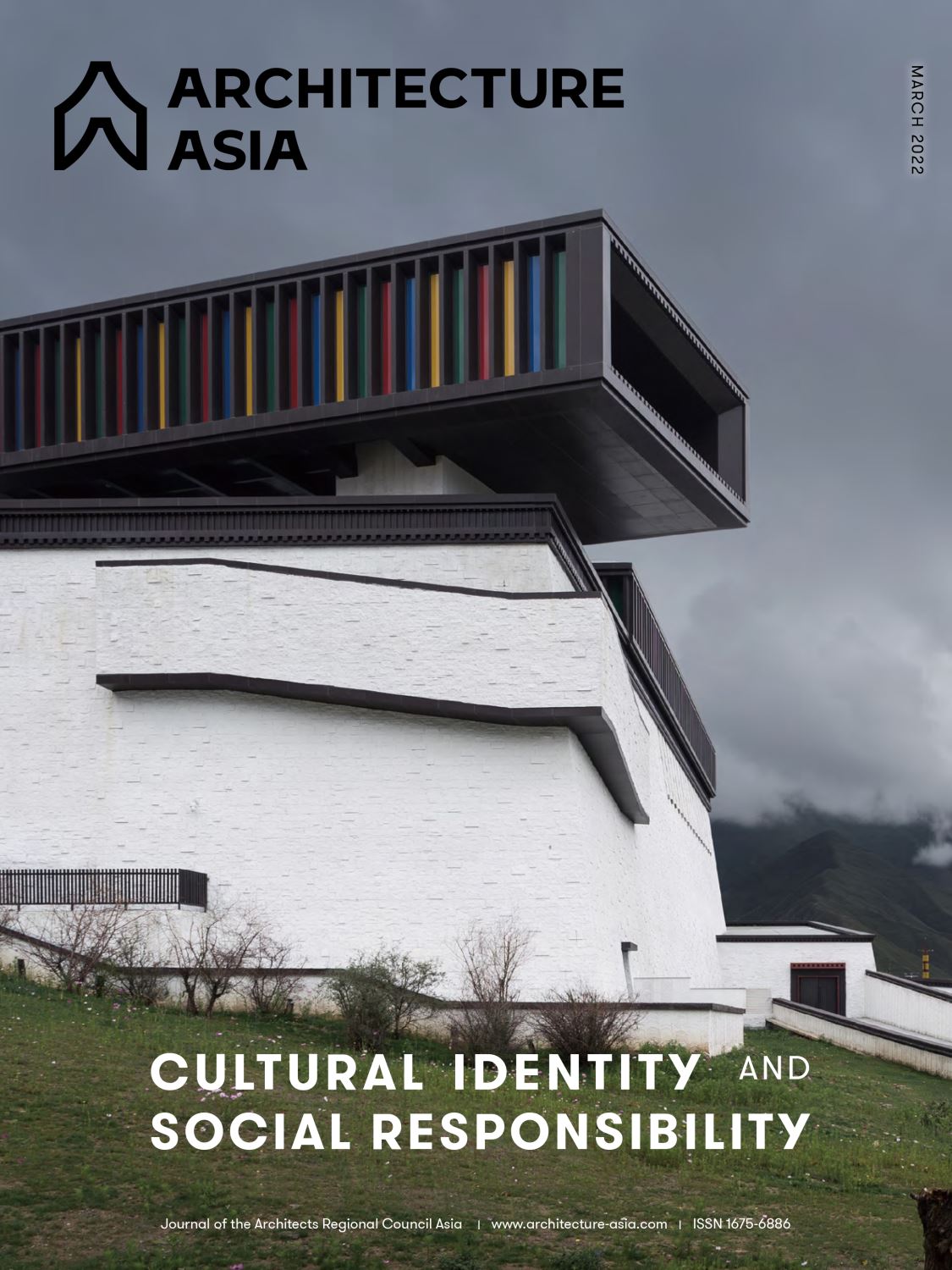 Editorial
Asian countries have different cultures, with various religions, traditions, and perceptions. Cultural identity is particularly important for regions and cities, where different groups of people live. The sense of identity is often related to nationality, ethnicity, religion, social class, generation, place of settlement, or any type of social group with its unique culture. At the same time, whether based on homogeneous or heterogeneous cultures, social responsibility and social care are indispensable to maintain the balance between economic development and social welfare, and to remove barriers between people due to region, distance, economic conditions, etc. The three articles in this issue take this as a starting point for discussion.
Chinatown in Kuala Lumpur, Malaysia, carries the collective memory of the Chinese diaspora, which is always ignored in development and regeneration. Through examining past images and official blueprints of the area's layout, evaluating the spatial configuration in Chinatown, and reviewing the literature, NG Shi Qi and Gong Xiaolei's article analyzes and evaluates the conceptual structural framework of the connections among the communities, place, and time that sustain the collective memory of a place and their influence. Rozanne Jojo Vallivattam and Ramneet Kaur's article examines how street art can affect a city's social identity, in terms of the parameters of location, physical attributes (color, design, and scale), user activities, and conception. To deal with the global issue of youth homeless through social care, Kai Zhou and Greg Missingham's article identifies the principles of transitional space design by redefining how a shelter functions, and by considering how humanizing spatial design characteristics could create a more holistic solution.
Asian architectural practice starts to explore cultural identity from a rising of national consciousness in the early 20th century. With the modernization of social civilization, the responsibility of building Asian society is increasingly reflected in the development of architecture and cities. During the time, Architecture plays an important role in cultural cohesion and transmission. From Nursery to school, the projects in this issue explore enlightenment of the new generation from discipline to personality cultivation. From museum to community center, they reflect various forms of cultural communication from elite output to grassroots interaction. From service facility to landscape architecture, they demonstrate the form transformation of urban spectacle in public space. Architects from Japan, China, India, Thailand and Sri Lanka keep on experimenting with space, structure and materials, which show an infinite imagination of Asian wisdom in expressing the theme.
Rozanne Jojo VALLIVATTAM, Ramneet KAUR
ZHOU Kai, Greg MISSINGHAM
Hibinosekkei, Youji no Shiro
Ishimoto Architectural & Engineering Firm and Unemori Architects
Zero Energy Design Lab (ZED Lab)
Zero Energy Design Lab (ZED Lab)
Shenzhen Huahui Design Co., Ltd
Tongji Architectural Design (Group) Co. Ltd
Architectural Services Department, HKSARG
Palinda Kannangara Architects